evolución estelar
Evolución estelar
En
astronomía
, se denomina
evolución estelar
a la secuencia de cambios que una
estrella
experimenta a lo largo de su existencia.
| | |
| --- | --- |
| | Ver más en Wikipedia.org.../A> |

Evolución Estelar
Se refiere a la vida de las estrellas. Comienza con su formación dentro de nubes de gas y polvo. Continúa con la manera como obtienen su energía y termina con su extinción, la cual depende de su masa, como enanas negras o explosiones de supernovas, estrellas de neutrones u hoyos negros.
---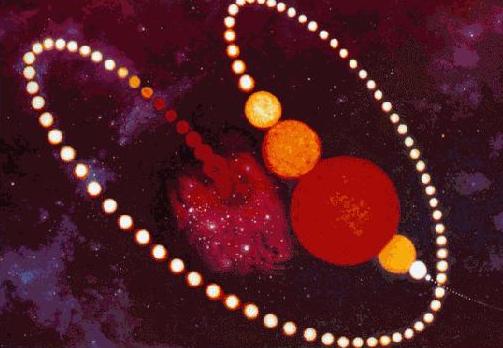 ---
|
evolución estelar in Spanish
You think you have ethics... Take the survey
NOW!